Our Sustainability Program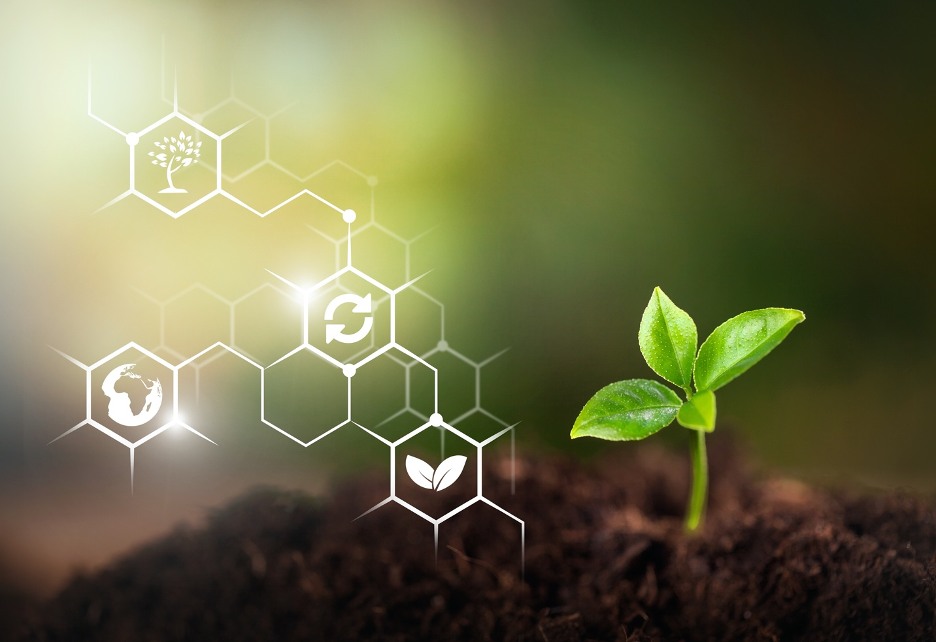 As a concept, sustainability can be defined as the pursuit of homeostasis; an ideal socio-ecological balance where humans are not depleting available resources faster than they can naturally be generated. With primary focus on economic and social development, and environmental protection, it encourages us to consider the long-term impact of our everyday choices on things like pollution, climate change, human and labor rights, wildlife preservation, and our planet's natural cycles of renewability.
For us at Kingston Goods, sustainability is our most important call to action. Every decision we make is rooted in our commitment to the wellbeing of our community and the conservation of our natural resources to ensure Earth can continue to support life long after we are gone. Every product we sell should come from nature and go back to nature, and our sustainability program keeps us accountable with policies and partnerships that drive consistency in our daily operations.
MAKE A PURCHASE, PLANT A TREE
We know our transportation choices and other aspects of our operations have a carbon footprint, and so we partnered with One Tree Planted to community-fund the planting of trees that offset our energy use and carbon emissions. For every purchase you make, we send a donation to One Tree Planted through our membership program to fund the planting of one tree. A single tree can offset up to a ton of carbon emission in its lifetime, so this is a measurable gesture of social responsibility that combats the effects of climate change for all of us. One Tree Planted is a 501C3 non-profit with a focus on reforestation and has planted over 15,000,000 trees across North America, South America, Asia, and Africa since its 2014 inception.
ECO-CONSCIOUS PACKAGING
Kingston Goods is a proud member of the Responsible Packaging Movement. In partnership with Prana, non-profit organizations 5 Gyres and Canopy, and a community of other distinguished like-minded brands, the movement supports a grassroots approach towards eliminating excess packaging waste from our supply chains in a responsible and long-lasting way.
Our no-frills product packaging is intended to reduce excess waste, avoid the use of both virgin and recycled plastic, and reduce our dependence on virgin forest fibers. Today, we are perhaps 70% plastic free and though easily recyclable, our mailer boxes are made from virgin forest fibers. Both the clear bags we use for moisture protection and our poly mailers are 100% recycled and recyclable. Our custom tissue paper, stickers and packing tape are all acid free, printed with soy-based ink and certified responsible by the Forest Stewardship Council (FSC).
With the tools and resources provided by the Responsible Packaging Movement, our goal is to completely eliminate all variations of plastic from our consumer packaging by December 2022 and by December 2023, to have also eliminated the use of non-FSC certified forest fibers.
RETURN, REWARD, RECYCLE
Everything you return to us is either donated or recycled. Clean, gently used items returned within the 30-day policy period are donated to Mary's Place, a Seattle based non-profit organization providing safe, inclusive shelter and services to women, children and families on their journey out of homelessness. Worn and dirty items are disposed for recycling. Our take back program focuses on reducing landfill waste and rewards you for returning your end-of-life textiles to us. Use the return submission form here to request a free return shipping label and we'll reward you with a 15% discount coupon off your replacement purchase.
We believe that with a little effort, we can nurture peace, warmth and coziness in our everyday routines without compromising the ability of our future generation to do the same. Accordingly, we dedicated our entire value chain to protecting our people and our planet, and we take great pride in building partnerships with suppliers and customers like you who share our values for social and environmental sustainability. Thank you for being here. Return to our shop.